Yes, you can. Simply log in to your FWD Online Services account and change your coverage start date to any date that falls within 6 months from the date your policy is issued but before the policy commencement date. Here's how:
Once you log in with Singpass or key in your one-time password (OTP), you'll see the dashboard.
Scroll to your travel insurance policy and click 'manage policy' as seen here: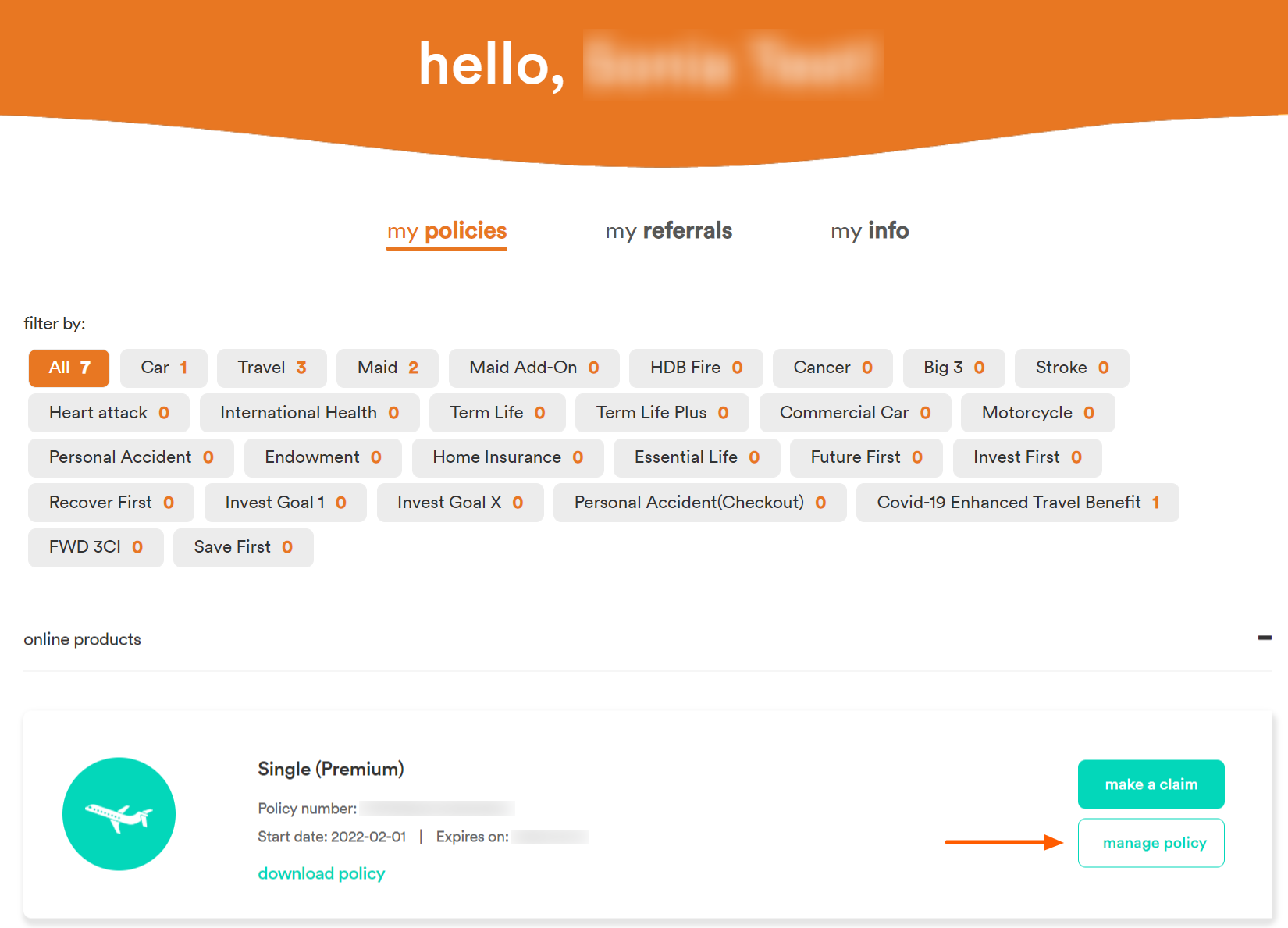 Click on 'Change travel details'.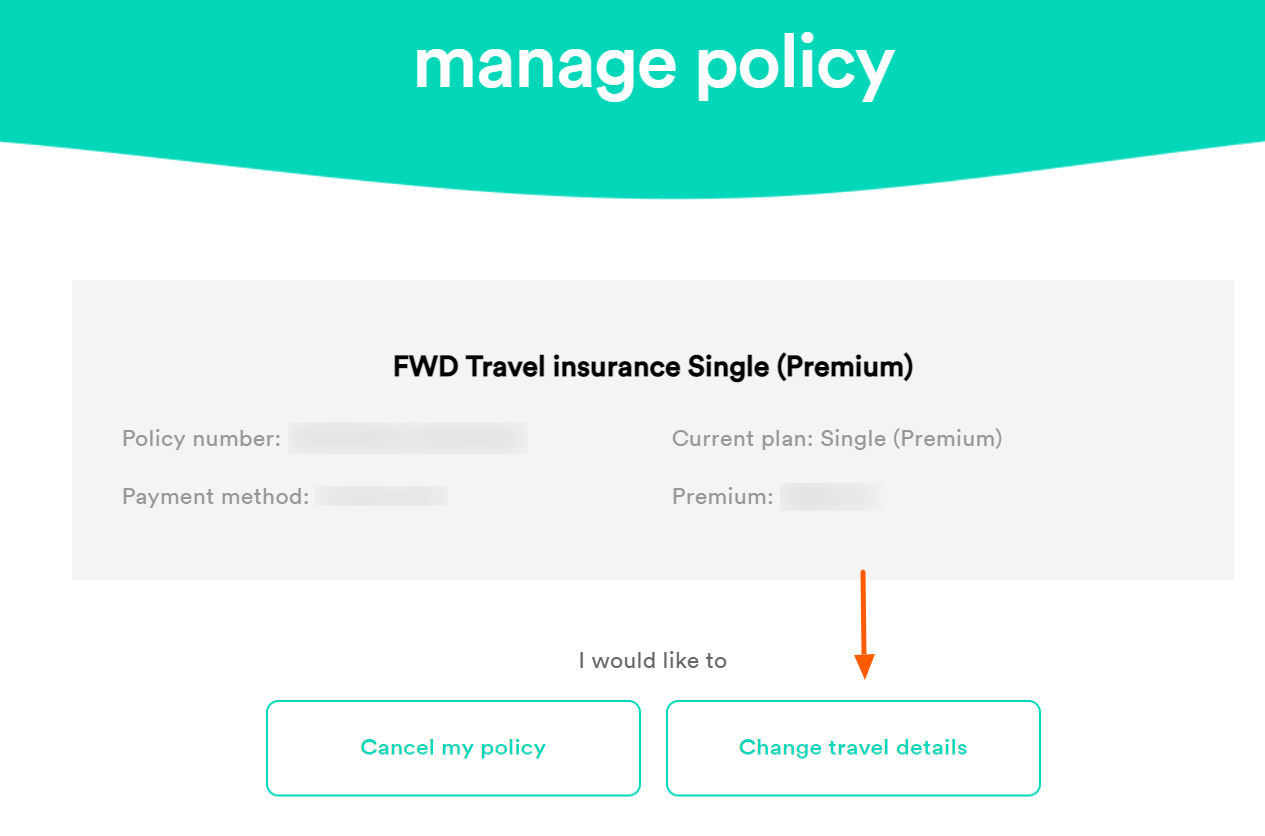 You'll be shown a form where you can update your start date, end date and region of travel.
Key in the details you want to change, and click 'next'.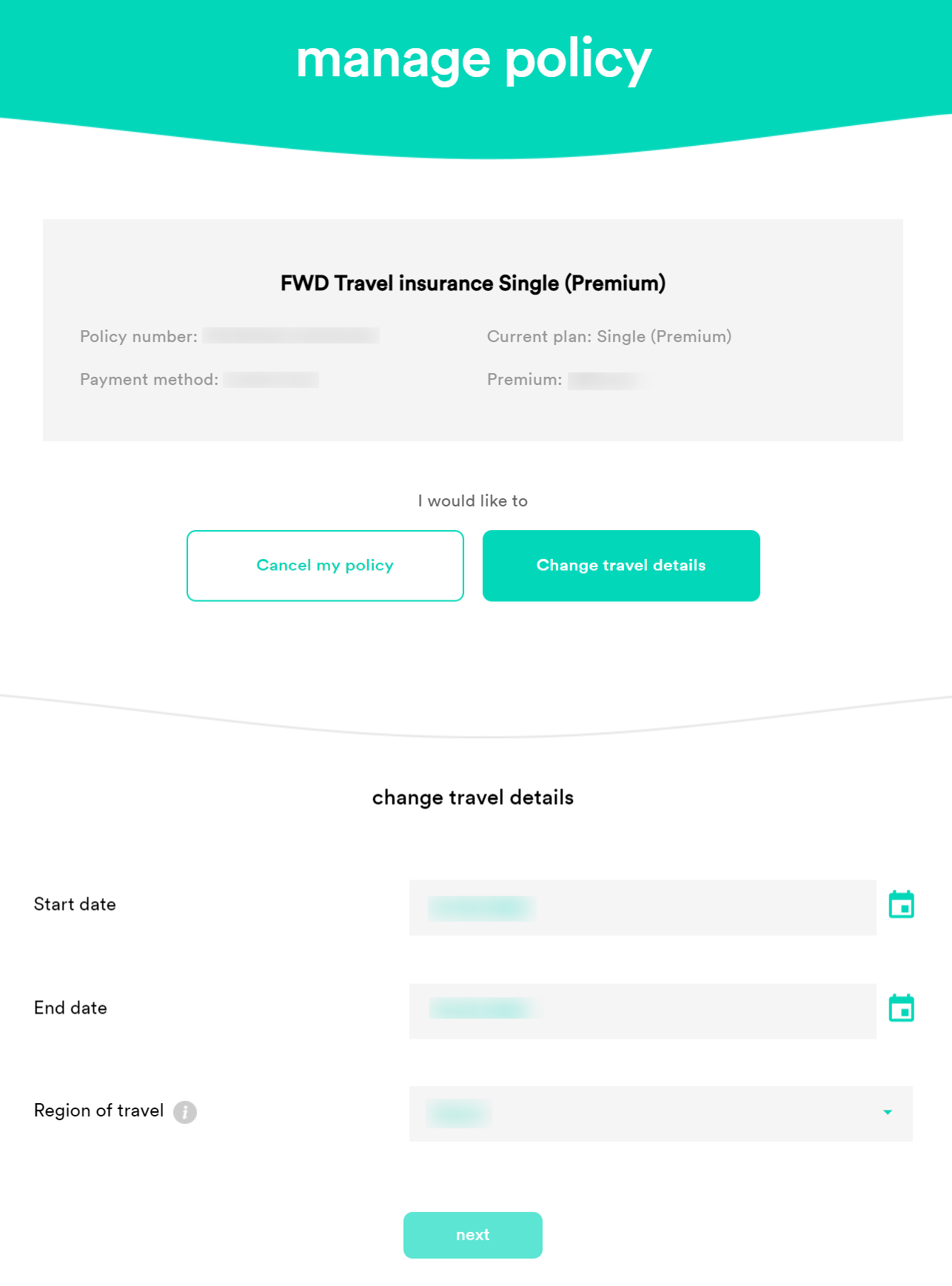 Review your changes, then click 'submit'.
We'll review your request and notify you of the outcome and premium changes if any.