For your FWD policies, you can make premium payments via two GIRO methods in SGD.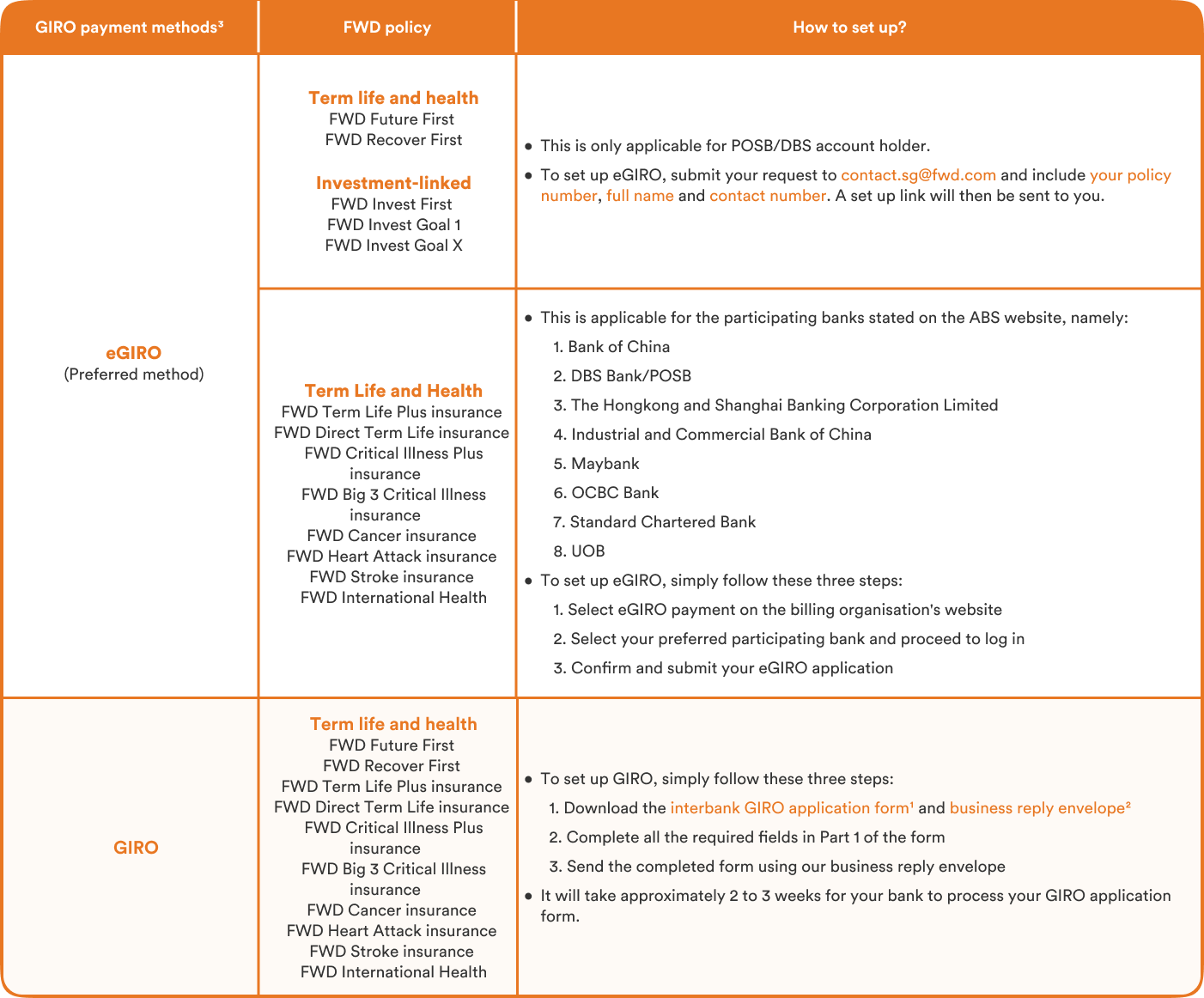 Note:
1 You can download our Interbank GIRO application form here.
2 You can download our business reply envelope here.
3 We have included our GIRO premium deduction cycles below.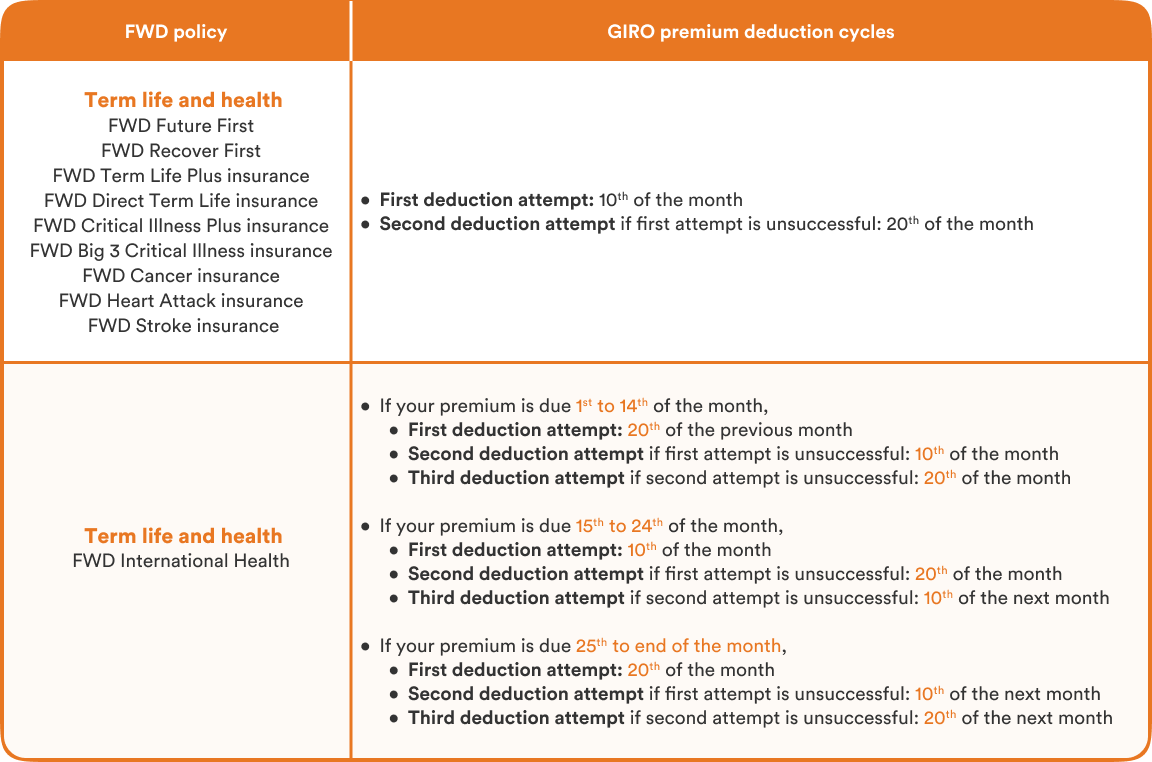 For deduction days that fall on a non-working day, the deduction will take place in the following working day.