You can update your FWD car or motorcycle insurance policy by logging in to your FWD Online Services account and updating your vehicle chassis number, engine number, or financial company.
Once you log in with Singpass or key in your one-time password (OTP), you'll see the dashboard.
Scroll to your car insurance policy and click 'manage policy' as seen here: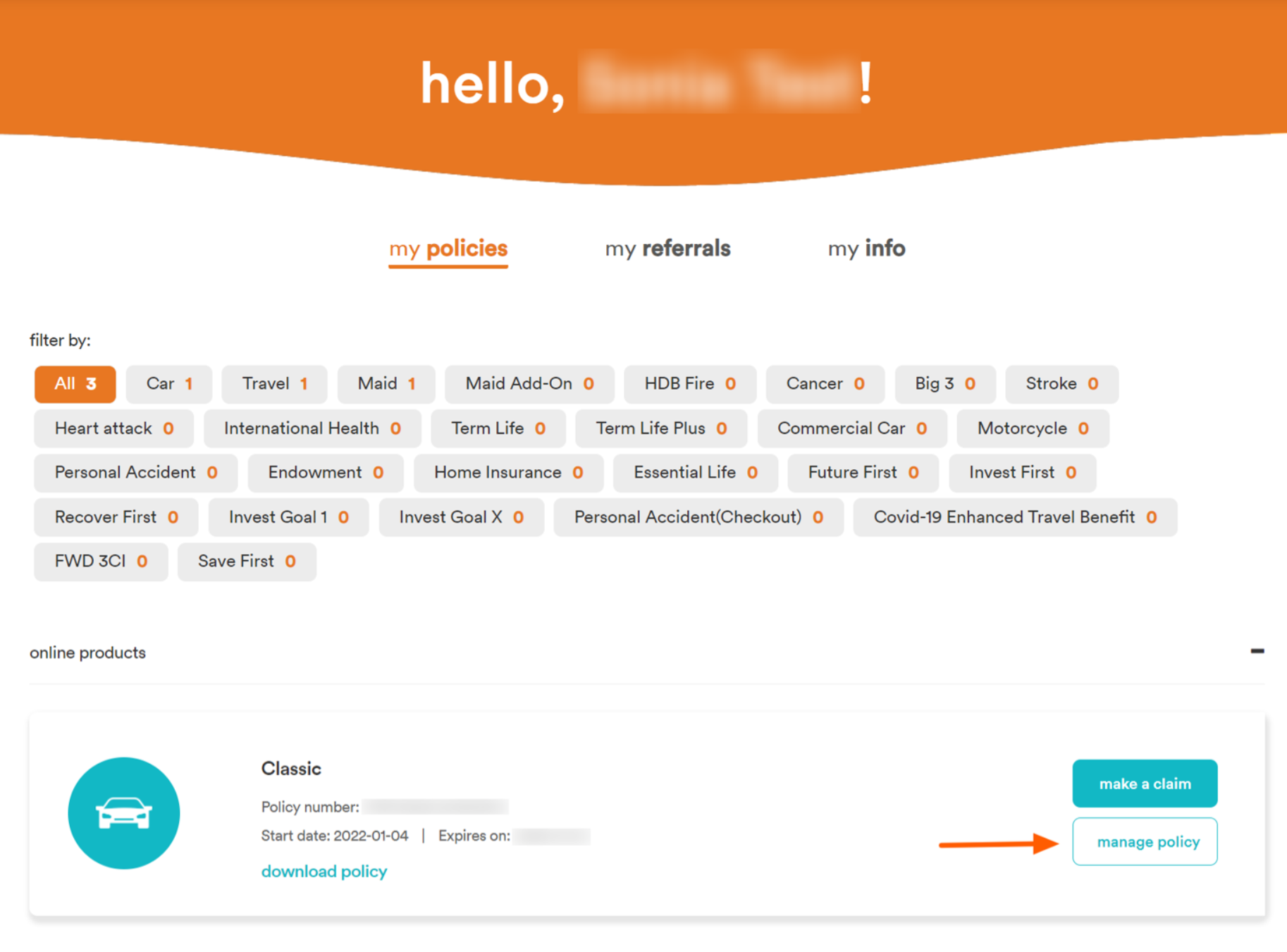 Click on 'Change vehicle details'.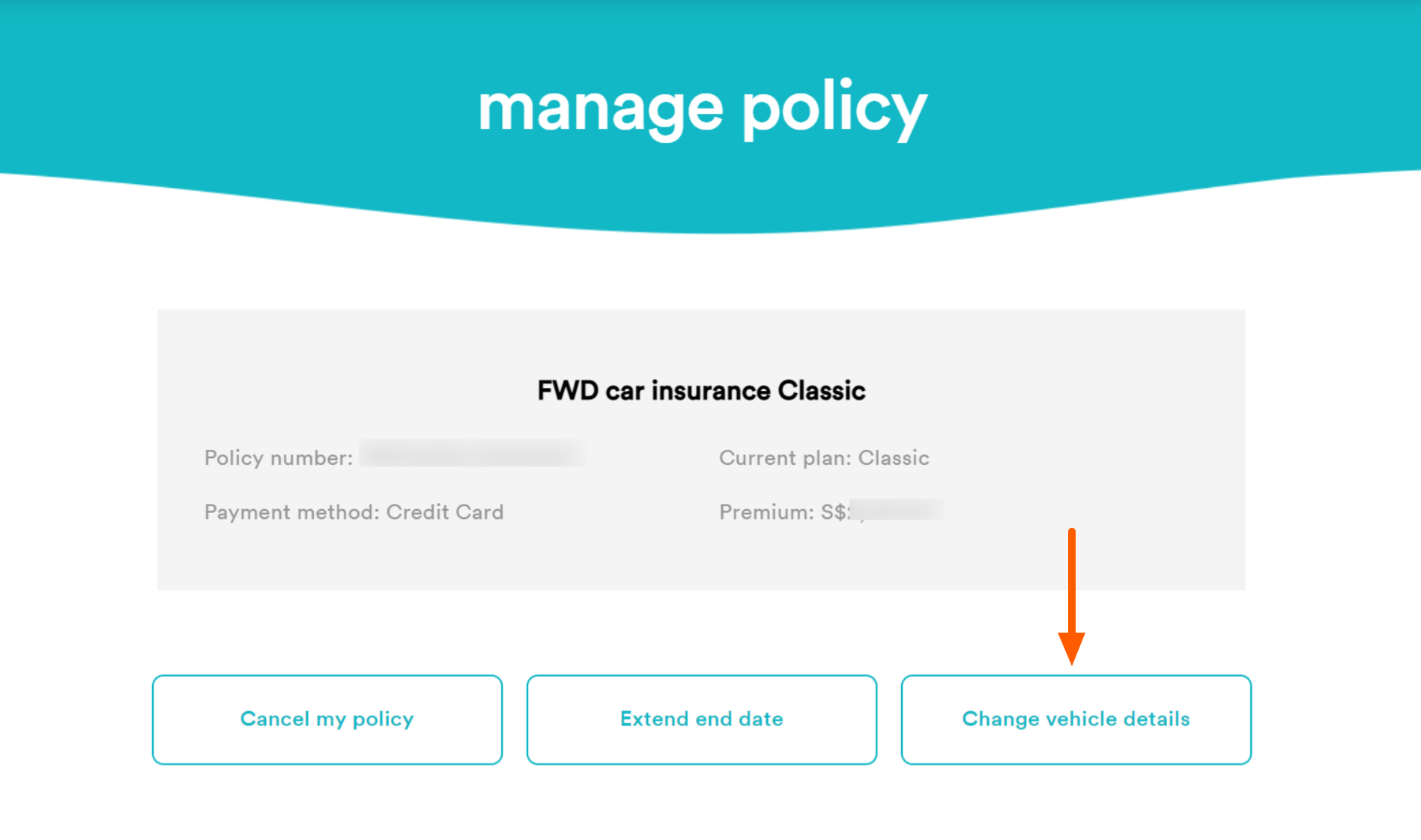 You'll be shown a form where you can update your plate number, car loan information, chassis number and engine number.
Key in the details you want to change, and click 'submit'.
Note: If you're updating your car loan information, you'll need to select the finance company. Start typing and pick a finance company from the list. If it's is not on the list, please select 'Others'.